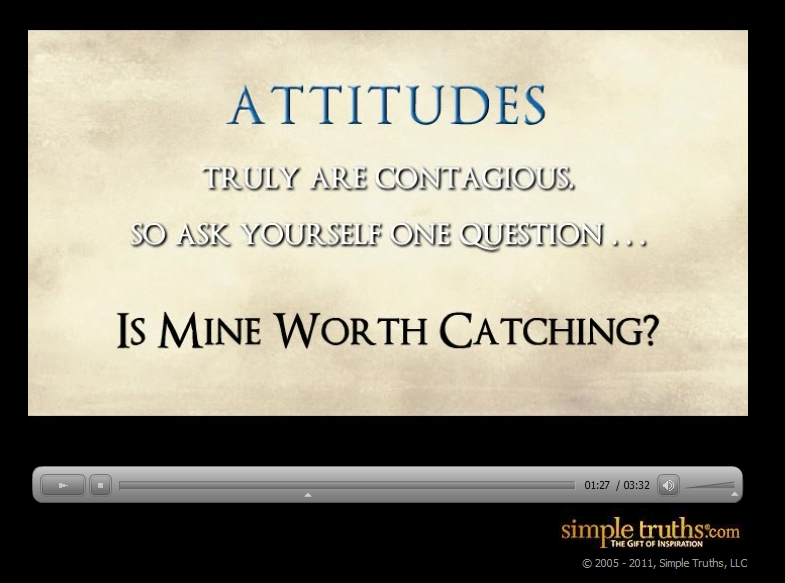 Positive attitude and good energy is contagious. Surround yourself with positive people and  you instantly feel the difference.
Smile & be happy, it's infectious!
Be courageous; take one step at a time for what you desire. Then make an effort again tomorrow. Be patient, realistic, and have passion.
Don't worry about being perfect, instead be kind and appreciate yourself for the person that you already ARE! Do the best, be the best, and stay positive. The power is within YOU while you create an excellent week. ~Bonnie 

---
Simple Truths: The Power of Attitude from Sourcebooks Inc on Vimeo.