Kick off 2013 with the Your
Path to Success Online Expo
You are invited to discover, create, and live your path to success. This FREE online event is for achievers, doers, and happiness seekers who want to live lives of freedom, passion, meaning, and success.
Get inspired by 24+ top success experts in their fields and boost your success in 2013. My friend and colleague, best selling tranformational author and coach Sheri Kaye Hoff, is hosting the…
Your Path to Success: Be Free, Be Happy Online Expo
You Will Be:
Learning from Thought Leaders and Listening to Global Experts.
Synthesizing Superb Personal Leadership and Success Tools, Tips, and Techniques.
Finding out How to Balance it All and Experiencing Freedom and Happiness in Your Life.
Using both Spiritual and Practical Techniques to Feed the Mind, the Body, and the Spirit.
Building Your Prosperity Mindset and Wealth Consciousness.
Living Each Day with More Peace, Passion, Energy, and Joy.
Enhancing Your Physical Health and Flexing Your Mental Muscles.
Pursuing an Authentic Life filled with Meaning and Purpose.
Meet Your Experts: Amethyst Mahoney, Ann Taylor, Bonnie Gortler, Chantal Beaupre,  Crystal Lynn Miller, Camille Allen,  Cari Murphy, Christy Whitman, Dawn Clark, Gary Loper, Janet Nestor, Jon Griffin, Kasey Brad,  Kimyon Zari, Jennifer Sabin, Linda Hardenstein, Lisa Smith,  Mary Joyce, Mary Liu, Lorraine Cohen,  Pat Barone, PJ Van Hulle, Rhonda Hull, Silvia Johnson, Suzie Cheel, Nan Akasha, Sheri Kaye Hoff,  Stephanie Bell, and Michele Caron.
"Growth is about asking the right questions, Being willing to stretch your mind, your soul, and your heart- And not about just doing more or adding more to your plate, Or adding more burdens. Growth is about freedom and happiness. Success and transformation are about finding the lightness and inspiration in your life."  ~Sheri Kaye Hoff
Event Dates: Jan 14- Jan 24, 2013
You will be able to listen via the web, skype, or phone. Reserve your spot now and we will send you all of the event details including the speaker schedule and don't worry- you will have 48 hours to listen to each speaker for free. And each speaker is offering a freebie gift for each attendee.
Click Here to Register: Your Path to Success: Be Free, Be Happy Online Expo
I am so looking forward to seeing you ther! Create an excellent day ~Bonnie
P.S. Find out what all of the buzz is about @ http://www.1shoppingcart.com/app/?Clk=4901130
P.P.S. Invite your friends too: Just copy this blurb and post to social media:
Discover, Create, and Live Your Path to Success Free Event with top success experts- Register @ http://www.1shoppingcart.com/app/?Clk=4901130 Thanks!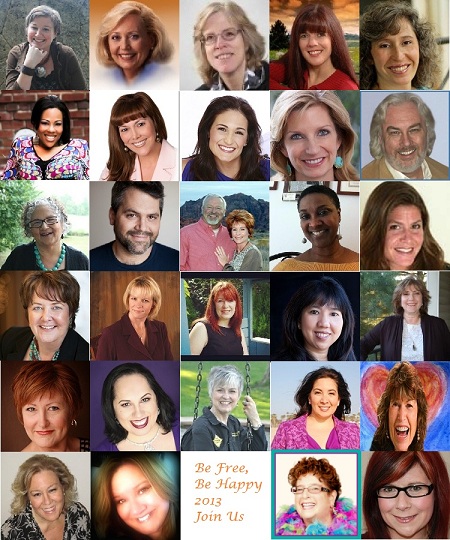 ---
To discover how to achieve your financial dreams click here
Visit www.BGJourneyToWealth.com for more insights to growing your wealth!
Bonnie Gortler (@optiongirl) is a successful stock market guru who is passionate about teaching others about social media, weight loss and wealth. Over her 30-year corporate career, she has been instrumental in managing multi-million dollar client portfolios within a top rated investment firm. Bonnie is a uniquely multi-talented woman who believes that honesty, loyalty and perseverance are the keys to success. You will constantly find her displaying these beliefs due to her winning spirit and 'You Can Do It' attitude. Bonnie is a huge sports fan that has successfully lost over 70 pounds by applying the many lessons learned through her ongoing commitment toward personal growth and development while continually encouraging others to reach their goals & dreams. It is within her latest book project, "Journey to Wealth", where Bonnie has made it her mission to help everyone learn the steps needed to gain sustainable wealth and personal prosperity. Order your copy of "Journey to Wealth" today!
Like this post? Feel free to use it in your blog or ezine as long as you use the above signature in its entirety