Welcome to my 7 day event highlighted on my blog, BonnieGortler.com!
The theme is – "To More Wealth and Well-Being", where you will learn over the next 7 days how to make wealth and well-being yours now and forevermore.
Each day I will share ideas to improve your life, health, and finances.  At the end of the 7 days we will have a drawing for a $35 Amazon Gift Card.
To participate, make sure to comment on my blog (http://BonnieGortler.com) or on my Facebook page (BonnieGortler.com: BG Enterprises) so your name will be entered into the drawing. (Remember, only one (1) comment per day per person is permitted).
Explore, engage, and experience the awesome FREE-gifts and bonuses for you while you are visiting, and please make sure to like my Facebook page and share the wealth by inviting your friends, associates, and loved ones.
It's real easy for you to enter the drawing and apply the new ideas you will learn so you to have more wealth and well-being from the gifts and bonuses I will share with you each day.
To sweeten the offer, I am including a copy of my book Journey to Wealth: A Practical and Mindful Approach to Growing and Sustaining Your Financial Well-Being (a downloadable copy for an international winner). Grab chapter one via BGJourneyToWealth.com.
Now, you have no excuses. Join in the fun and break through the challenges that you might be experiencing and decide wealth and well-being is yours now!
By taking part, you will quickly discover how to end the struggle for building wealth and begin to create a life full of well-being without the stress. You'll feel better and become more fulfilled like never before. I've put this promotion together so you will be encouraged and get excited in your heart and mind and realize that wealth and well-being is possible for you. I want you to be fully prepared by knowing the steps necessary to create the lifestyle you've dreamed about.
You have the power to create change – Invest in YOU!
Today's Tip to More Wealth and Well-Being
Day 7: More Abundance and Wealth for Your Financial Future
Listen here to the audio version of the article.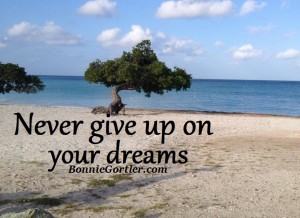 Do you find yourself making excuses and procrastinating about starting an investment plan for your financial future? Are you struggling to grow your wealth and sometimes intimidated or overwhelmed by what has to be done? Making good financial decisions is a skill that anyone can learn by deciding to commit to create change. There is no better time than now to develop a plan where you are in charge and can take responsibility for your financial future. You don't have to make a dramatic change all at once so it's hard or even a painful process. You can make small changes, one at a time and before you know it, you will be saving and investing in a natural manner that becomes easier and more rewarding each day.
Your financial goals change at different stages of life. You want to decide if you are investing for the short or long term.  There are periods in life when taking risks is warranted but other phases in life when it is best to be extremely careful with your finances. Everyone's risk tolerance threshold varies depending on the different situations in life. Some of you are just beginning to build your wealth and still have your entire life ahead of you. Because you are just starting out you have more time ahead to replace capital if lost. A new investor starting out in life has different objectives than one who is now retired after working his or her whole life or living off of money they have saved; and therefore have a lower tolerance for risk because of the lack of time to recover should there be a loss.
Risk is the potential loss you can have on an investment. No matter what circumstance you are in, your risk tolerance needs to be established along with the appropriate investment strategy for your lifestyle, age that fit into the dreams you have for your future. Develop an investment plan that includes a mix of equities and bonds that you want in order to manage risk. Some investments are more uncertain than others. A simple and quick way to decide your portfolio mix of how much equity and bonds is by your age. The older you are the more bonds and less equity you want in your portfolio.   For example, if you are 30 years old then 30% bonds; and 70% equity would be your mix. If you are age 50, then a good investment mix would be 50% bonds and 50 % equity. (Note: future results cannot be guaranteed).
Investments that are too aggressive and keep you up at night are simply too stressful, and don't align with your commitment to achieving wealth and well-being. Capital preservation is the key to your investments and growing your wealth. If you are losing sleep then these are not the correct investments for you. Consider altering your portfolio by making a small change at a time.  No need to change everything all at once. Decrease in phases to give yourself more peace of mind and less stress, so you can be more comfortable with your investment situation. In the long run, having investments that are quieter, (low volatility) as part of your portfolio will be the most consistent way for you to make the most money.
More Abundance and Wealth for Your Financial Future
Write down your short and long term goals and keep them by your side and look at them often.
Know where your money is going and what are you spending each month. Be mindful of not spending more than you earn.
Write down or create a worksheet on the computer what your monthly expenses are. Notice money spent on items that had no significance or that were not high priorities.
Have clear defined objectives. Create a written plan that has a mix of long term, (5 years or more) intermediate term (1 to 5 years) and short term (up to one year) personal financial goals. Financial planning early in life can begin leading you on the road to prosperity.
Start saving a few dollars at a time to begin accumulating wealth. Start small, a twenty dollar bill saved today will continue to grow for your future. You will be amazed how dollars turn into hundreds, then into thousands. It's never too late to begin saving and investing.
Remember when investing that all trades will not make money. You will not be perfect. Learn how to let go of past mistakes. Learn to not let emotions rule your decisions. Stay focused, manage your thoughts and create good trading investment habits that will keep you on the right track.
Give yourself the gift of peace of mind by doing a little research before you invest. Be realistic with your expectations.
Track your investments that you invest in the stock market is a key to mastering your finances. Watch your portfolio daily, check on the price movement of your individual stocks or mutual funds.
Time is your friend when you are investing. Money will grow if you leave it to accumulate and don't spend it.
Manage your risk! Protect your assets. Prevent large losses on your investments. Remember the best loss is the smallest loss. It is more important not to lose than it is to win.  Slow and steady consistent growth is much better than a roller coaster ride up and down with your investments.
With you making a commitment to a few simple changes carried out a little each day with consistency, you will, over time achieve your dreams and enjoy a bright financial future. A proper plan will not only save you money, but will also be enable you the flexibility to use your money on what gives you pleasure rather than only using it for meeting the basic needs that fill your life. Making even a small change is something that you can do without too much effort; when you do you will find the benefits are worth every step taken. Even the smallest action steps add up and are enough to make a true difference in your life. You have the power to turn things around. Learn to become accountable to you and take charge of your financial future so you can reap the benefits for years to come.
Your Journey to Wealth Is Within Reach!
I have a free offer for you.
Discover the Right Wealth Building Attitude with my book, Journey to Wealth: A Practical and Mindful Approach to Growing and Sustaining Financial Well-Being. You will have your own stock market toolbox to help manage your finances to be a more disciplined profitable investor.
Download my first chapter Click here: http://bgjourneytowealth.com/jtw-chp1offer/
I have a bonus for you. You are invited to schedule your inspired wealth and well-being Free 30 minute discovery session.
Click here to connect: https://bonniegortler.com/connect/. I am looking forward to a powerful session with you. You will have new clarity, a sense of tranquility about your next steps, and more confidence to create wealth and well-being so you can truly enjoy life again .
Be sure to visit my blog or FB page to have your comments count for the drawing. (I am drawing tomorrow).
To your health, wealth, and happiness,
Schedule
your "Inspired Wealth and Well-Being Free 30 minute Discovery Session"