When was the last time you celebrated a milestone that had real meaning to you? One you can look back upon with fond remembrance. If one doesn't come to mind it may be time to ask why. Three highly treasured milestones that come to my mind is when I went to dinner with my mom after I made her a millionaire, bowling my first 300, and holding my first book "Journey to Wealth" in my hand. I still smile whenever I think of those moments. Sometimes the word milestone can be overwhelming but I'm here to tell you attaining them can be fun while you fully enjoy the process along the way.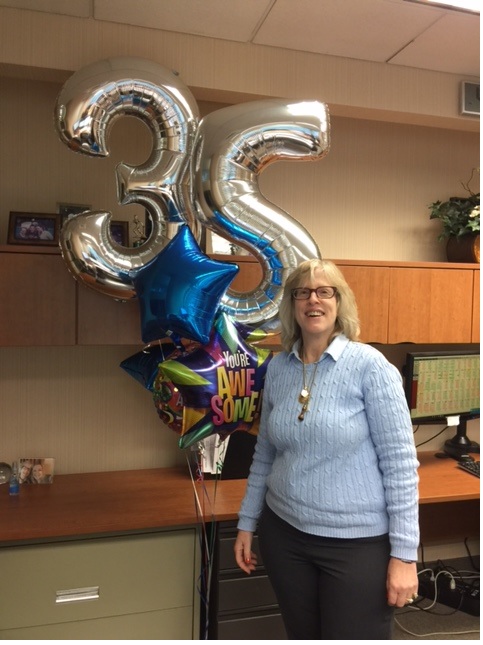 Now, what about you? Are you going through the motions of each day or are you living a joyous life, filled with happiness, fun, and inner peace? Living life to its fullest helps if you are passionate about what you do. When you make a commitment, are loyal, and find others who are the same to you that's when good things happen. Achieving goals, whether short, intermediate or long-term gives a feeling of accomplishment, and confidence. I have discovered time and time again that some of my greatest challenges have served as great motivation and inspiration along the way. 
Recently, I celebrated my 35th anniversary working in my corporate job. This milestone is rare in our society today. How many people do you know have been at the same company for 35 years?  This milestone was only possible through commitment, discipline, and mutual loyalty by the company and myself. A lot of change has occurred from 35 years ago, many hurdles were overcome, good times together, and many memories shared. It was an honor  I embraced and will be very grateful for forever.  What an intense feeling of accomplishment knowing I achieved 35 years of making a difference in people's lives while helping them build wealth. It was very important for me to express my appreciation to my the colleagues and bosses who have supported me through the years.
In an effort to express my gratitude I decided to write a poem. It took me several days to find the right words (and many drafts too). Years ago, I would not have had the courage to share my feelings in such a personal way and as a result, I didn't write or do any public speaking. What I did do was allow fear to get in the way. What helped me to break out of my comfort zone was being part of Toastmasters (an international speaking group). The experience broke the ice and greatly helped me to get over some of my worst public speaking fears. The courage to push through those challenges despite my fear only came about after attending  meetings on a consistent basis and having the discipline to stick with it no matter how I felt inside. The support I received was phenomenal and it helped be a support to others too. The experience helped me to have fun reading the poem to my colleagues all the time using hand gestures, making good eye contact, and adding humor while sharing my heartfelt words of gratitude and appreciation. That would have never been possible in years past, and putting myself out there made me smile  when I could see the poem was well received. What can you do today to move beyond your comfort zone so you too can move past your most elusive milestone? 
One way to help you discover how is to take a moment and think about what goals would bring you closer to happiness. What would inspire you so much that you would be fully committed and put yourself even closer to celebrating your own milestone? Below I've shared some more insights that will place you in a better position for making your dreams a reality. 
3 Simple Sure Fire Practices For Your Happiness Embracing Your Milestone
Practice Gratitude –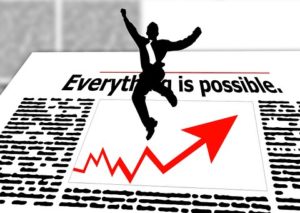 . Read a book, prepare your favorite meal, or call a friend you haven't made the time for. Pamper yourself, light some candles and relax. Listen to your favorite relaxing music. Get a pedicure, manicure or massage. Drink some of your favorite relaxing tea, or have a cup of hot lemon water. Whatever it is, make it a priority to do something that makes you happy, something that gives you joy, something that you love, every day. 
Be quiet and stay present in the moment. You are probably busy, on the run, and you have a large to accomplish list. It's a challenge to be still and quiet.  Make the commitment every day that you will take 5 minutes to just be. (I'm going to join you on this commitment). Allow yourself to be quiet and still. Close your eyes, take a deep breath and let it out slowly. Listen to the sounds of your body and your surroundings.  Relax and let your mind, body, and spirit be present in the moment.  Don't focus on any thoughts about the future or the past. If they come up tell them to go away.   Allow yourself to feel the moment and relax.  Being quiet and staying present for five minutes a day goes a long way to relieve stress, giving you a sense of peace, and re-energizing your mind and spirit.
What goals are you working on? Is there anything you have had on the back burner you desire but need to apply more discipline and consistency? The time is now, don't wait, and enjoy the journey! Apply the above three simple practices. Remember to incorporate gratitude, do something you love every day to make you happy, and be silent as you stay present in the moment. Start by discovering what you love to do and you find yourself celebrating many more successes as you reach the milestones within your life.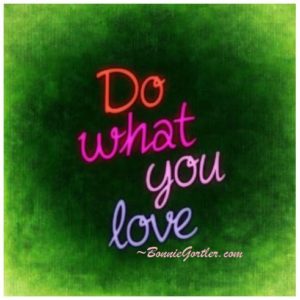 If you like this article you would love a free strategy session with me Register Here