Are you ready for more happiness in your life? Most people are caught up in all that can go wrong that they miss out on all the joy right in front of them. Finding mine has taken years of work and self-discovery. As I look back on my own journey what has helped me the most is in being thankful for the lessons learned and the ability to embrace each experience by being present in the moment. As it turns out this past month turned out to be one of my happiest yet. It was jam-packed with excitement, family time, personal development training, and celebrations to treasure for a lifetime.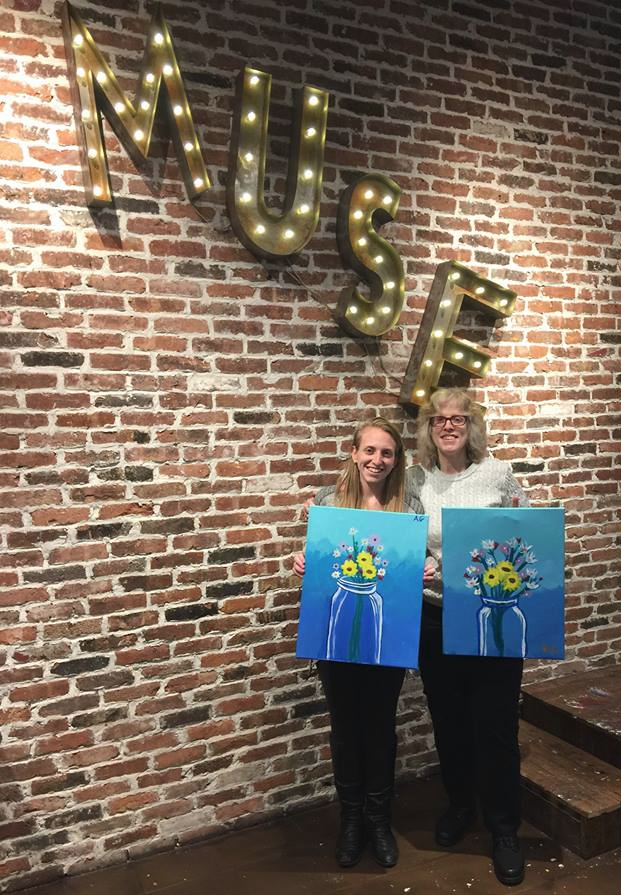 My adventure started with a Mother's Day filled with fun and an array of emotions as I thought of my own mom (RIP) and everyone who may be missing their mom on such a special day. Time has helped me to heal so the day was not as sorrow filled as it has been in years past. Over time I've learned to focus on the good times we shared instead of being sad I'm not with my mom. Redirecting my focus has allowed me to enjoy the day by being fully present for my own family. If you've lost someone so special then you too know and understand how it feels. My hope is you were also able to fully enjoy your day. My day started with my husband, Neil giving me a beautiful bouquet of flowers and making me a delicious breakfast. Then my daughter gave me a certificate saying we were going to spend time together at Muse Paint bar creating a picture of flowers (we had so much fun together). Then before I could soak everything in, Neil gave me tickets to see Barry Manilow! I was so surprised and still get excited all over again just thinking about it. Barry happens to be my most favorite singer for the past 40 years and I never get tired of seeing him perform. We finished off the night with more family and had a barbecue together sharing laughs, memories, and plenty of love. It was a perfect day.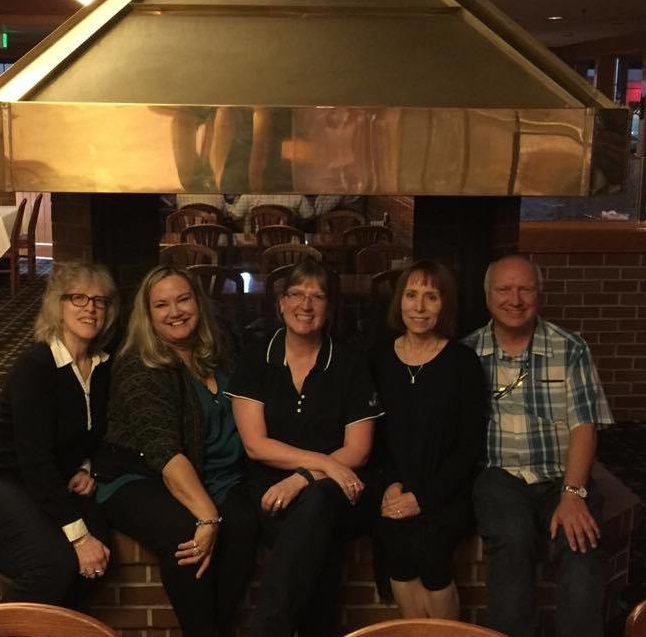 Last month was great for my personal development as well since I was also able to attend a Retreat Weekend in Portland Oregon. It was there I had the opportunity to see my coach face to face and meet up with friends who also take part of the six-month mastermind program (a customized blend of group coaching in an environment where it is a safe place to talk openly filled with continuous learning). There was so much wisdom shared, and genuine support from one another. While spending time together, we were challenged to stretch beyond our limiting beliefs and also learned the importance of living in the moment for an optimal life experience. It was life changing and filled with many a-ha moments. Not only for myself but also for everyone within this group. A very special time I will always cherish.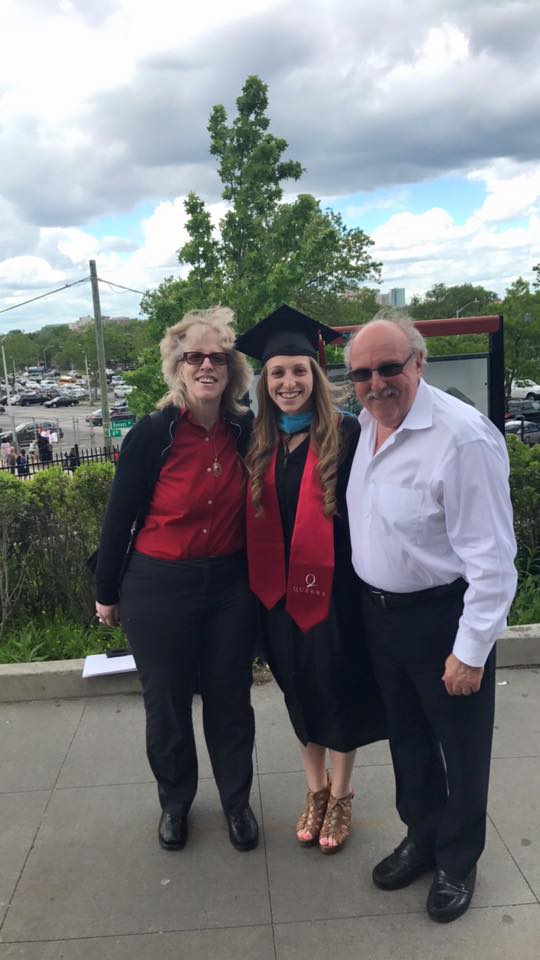 After spending my alone time in Oregon it was back to New York to take part in one of the proudest moments any parent can have. My daughter, Amanda completed her Masters in Special Education with honors.  As it turned out the honors ceremony was on the first day back after I returned from my trip. Needless to say it was a busy day. That weekend we went to the graduation ceremony to celebrate her success. Neil and I are very proud of her accomplishments, and know without a doubt she will make a difference in the lives of every child she touches and will continue to be a positive influence in the years to come.
 "Every single second is an opportunity to change your life because in any moment you can change the way you feel." – Rhonda Byrne
Easy Daily Practical Rituals For More Happiness
Do you find yourself getting frustrated, distracted or irritated easily? It is possible to start your day with less stress, anxiety, and feeling more refreshed. You can create more joy in your life with a positive mindset. Simply make a commitment to yourself by incorporating disciplined daily rituals so you can be at your best.  
You will find daily rituals will:
Raise your energy, will increase your happiness and you will have more success.

Help you be more optimistic and give you a feeling of more confidence.

Help you relax.

Help your focus to achieve the tasks or goals you desire.

Help you build a strong mental attitude.
Some examples of easy daily rituals for more happiness:
Have a healthy breakfast.

Sit quietly for 5 minutes taking a few deep breaths.

Focus on what is positive in the moment.

Learn to focus on what you want, not what you don't have.

Move your body – create a short exercise routine that you like and will do each day.

Read for 5 minutes on an area in life that interests you.

Write down 6 goals you want to accomplish. Circle the top 3 and focus on them until complete, not doing the other ones. In this way, you will see what is most important and a priority to you.
By taking consistent action with your daily rituals you will create happiness and experience more joy in life. We all lead busy lives but you can still take the time to celebrate special times with your family and friends. Life has so much to offer and as your journey continues, learn to become mindful of each moment and enjoy the process of growth along the way.  Keep your momentum going forward. Choose what you desire in life, and be open to new challenges and opportunities. Life is amazing, be happy and continue to help others along the way. 
If you like this article, then you will love this! Free Grow Your Wealth and Well-Being E-Book HERE